Purchase lifetime access for $159
Supporting Big Emotions & 'Challenging Behaviours'
Today we will completely reframe your perspective on your child's 'challenging behaviours'. We will help you understand why your child has tantrums, meltdowns and anxious feelings. We dive deep into the common triggers and both the constructive and destructive strategies people on the spectrum use to cope. You'll gain a tremendous amount of insight into how your child's brain works and why it's wired differently. You'll be empowered with practical and common-sense strategies you need to diffuse and de-escalate any emotional overwhelm and outbursts, but most importantly you'll learn how to avoid it in the first place. Lastly, we teach you how to create calmness in a chaotic sensory world and equip you with the tools you need to add to your child's self-regulation toolbox – today!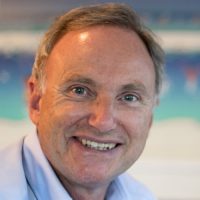 Prof Tony Attwood
What anxiety is, common triggers and the red flags
How to reduce anxiety with constructive strategies
What catastrophising looks like
Why if we reduce anxiety we can reduce the behaviours associated with autism (interesting!)
How to identify if your child is depressed (not just really sad)
What CBT is and why it can be effective for people on the spectrum
The warning signs of suicide
What you should (and shouldn't) do if your child is suicidal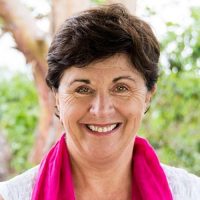 Allison Davies
What self regulation actually is

The difference between a tantrum and a meltdown

How to use brain care to support behaviours

Why we need to reframe our thinking around challenging behaviours

Why the word "naughty" should be made redundant!

How to adopt a lifestyle approach to supporting behaviours

Allison's personal tools and strategies for her and her daughter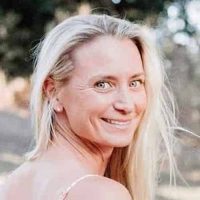 Today you will learn inexpensive and widely applicable lifestyle optimisation strategies to promote the healthy development of your child's body and brain. You will learn exactly how food is affecting your child's behaviour and health, and what you can do to improve their diet. You'll be guided through the steps to optimise your child's gut health and get a clear picture as to how the gut is actually related to autism (a 'neuro'developmental condition). And all that information would be absolutely useless if we didn't address the how – how you are actually going to get your child to eat real, nutritious and cultured foods! So we delve deep into all the tips and tricks you can implement today to encourage your fussy eater to try new foods.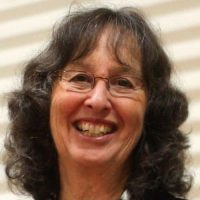 Sue Dengate
The food additives you need to avoid

Why you need to learn how to read the deliberately confusing food labels (including the ingredients list!)

The harmful effects additives can have on kids

Why natural fruits and vegetable may need to be avoided

What foods contain amines and salicylates and how they can affect your child

What the FAILSAFE Diet is and why it may be right for your child

Changes you may notice in your child on the FAILSAFE Diet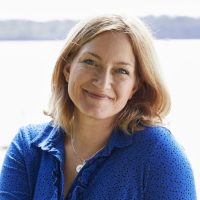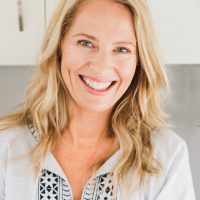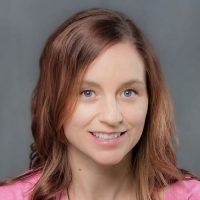 Simone Emery
Reasons why kids can be fussy eaters

The difference between a picky eater and a problem feeder

The SOS approach – 6 Steps To Eating Hierarchy

How you should respond to your child's fussy eating behaviours

Why force feeding has negative effects

Why messy play is important and should be encouraged

Top strategies to encourage trying new foods

How to respond when your child eventually tries a new food (this may surprise you!)
Thriving at School & Work
Is your child struggling to make and keep friends? Do they experience high levels of social anxiety? Do they have a difficult time paying attention in a world that's so distracting? Is school, the workplace or job seeking a constant challenge?
If you answered yes to any of these questions – you are not going to want to miss today's interviews! Today you are going to learn from a diverse range of speakers on how you can enable and empower your child to thrive at school and in the workplace. We discuss the best resources and strategies to promote coping skills, enhance attention, boost learning and manage anxiety.
But mainstream school isn't for everyone, right? Homeschooling is becoming a more popular option for children on the autism spectrum. So, today we explore why homeschooling could be a better option for your child and we tackle one of the biggest conversations around this topic – does homeschooling really hinder the development of social skills?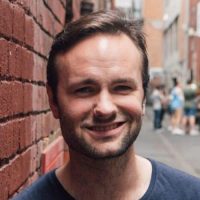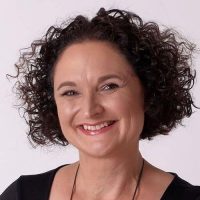 Deb Hopper
The common classroom challenges

How to set up a sensory friendly classroom

How to increase attention and focus in the classroom

How to reduce anxiety around transitions and toileting

How to support perfectionists

Ways to increase participation in school sport and physical activity

Ways to help kids to self-regulate at school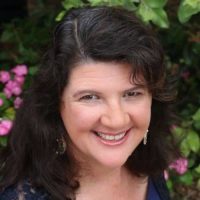 Michelle Morrow
What homeschooling means and how to know if homeschooling is the right fit for you and your child

The pros and the cons to homeschooling

If homeschooling really means reduced socialisation

What a homeschooling day looks like

How to structure the day

How many hour and days per week a homeschooler does

Where to begin when you decide on homeschooling

The logistics of homeschooling: costs, curriculum, laws and responsibilities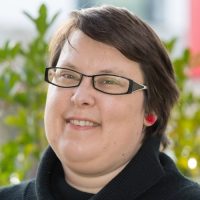 Yenn Purkis
Yenn's personal insights into pre-employment and work

What to consider before applying for a job

How to motivate your child to seek employment

Why work experience and volunteering is so valuable

How to prepare for an interview

Whether to disclose the autism diagnosis with an employer

Basic survival skills needed for work

How to manage workplace anxiety, social situations and sensory challenges
Are you navigating the confusing world of autism therapies? Would you like to learn more about different approaches so you can find the best fit for your child? Are you craving more knowledge and practical advice from professionals in the industry to guide your interventions at home? Well, we've got you covered! Today we explore two very different models of autism intervention – ABA and Floortime. You will learn how these approaches differ and be given the information you need to decide whether an intensive structured skill-based program or a flexible child-led approach with a focus on social and emotional capacities is right for your child – or a combination of both.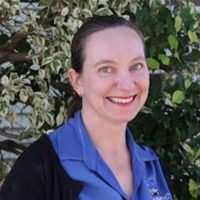 Vivienne Williams
What DIR Floortime is and the goals of this approach

How to know if a DIR Floortime approach is the right fit for your child

How you can join your child's world, follow their lead and expand on their play

The 6 basic developmental capacities explained

What a DIR Floortime session can look like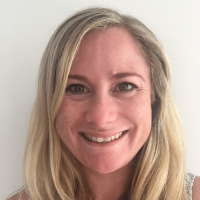 Sarah Crook
What an Occupational Therapist is and when intervention is required

Why play is absolutely fundamental to development

How play is different for a child with ASD

How to increase attention span

How challenges with fine and gross motor skills impact everyday life

Strategies and activities to support fine and gross motor development

Activities to help kids with handwriting

How to identify if your child is having difficulties crossing the midline

Why pretend and symbolic play is a necessary skill and how to develop it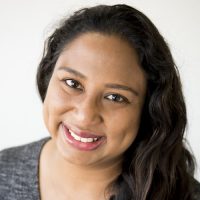 Joanne Stephen
What a Speech Pathologist is and when intervention is required

The common communication challenges for kids with ASD

How visuals can be used to support your child to communicate

Why visuals won't replace spoken language (they'll encourage it)

How to scaffold a conversation

How to use the natural learning environment to support communication

The 3 social skill survival strategies for kids on the spectrum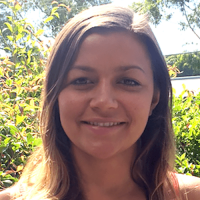 Today you will be soak up the absolute awe-inspiring wisdom and insight from parents who have a child on the autism spectrum. These incredible humans and their insatiable quest for knowledge and nothing but the very best for they child, has lead each of them on a different journey – but they are all seeking the same destination – a happy, healthy, vibrant and resilient child.
These parents may be further along the autism journey than you and will show you how they have redefined their narrative, tackled bullying head on, unapologetically advocated for their child's rights, coped with the hard times and taken unpopular risks in search of their true north. This will be one of the most game-changing, heart-warming and empowering video series – you do not want to miss!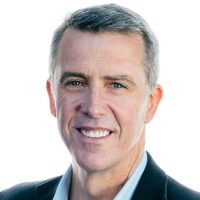 Dr James Best
Why James took his teenage autistic son on an unplanned 6 month trip to Africa

Why structure and routine isn't what the autistic brain actually needs

Why randomness and change is needed for development (particularly during early intervention and adolescence)

How to incorporate more unpredictability into your routine

Why you need to follow your gut instinct as a parent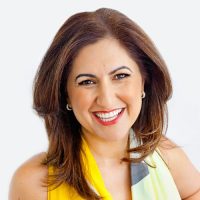 Randa Habelrih
What the red flags for bullying are (they aren't always as obvious as a black eye)

Strategies to put in place at school to protect your child from bullying

How the MATES Program can protect your child

What you can do to help build your child's resilience and self-esteem

How to be your child's best advocate

What real inclusion looks like

How to help your child find their 'tribe'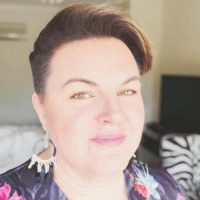 Kristy Forbes
Kristy's autism journey as an autistic and a parent of children on the spectrum
How Kristy and her family embrace autism as a culture and identity
Why Kristy stopped buying into the 'doom and gloom' narrative (and how you can too)
The misunderstandings surrounding autism
Kristy's greatest lessons so far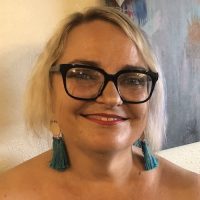 Laura Lewis
Advice Laura wishes she had at the time of diagnosis

Everyday tools and strategies that are still effective (14 years later) for Laura's son

Why autistic interests shouldn't be labelled as 'obsessions' and how to harness passions

Why it can be helpful to learn from autistic adults and who you can follow

How to ensure you're a positive role model (even in the tougher times)

Why you need to second think everything you post on closed Facebook support groups
Purchase 90 days of access for $159